di. 14.07.2020 10:00 - 12:15 Uhr
Webinar "Digital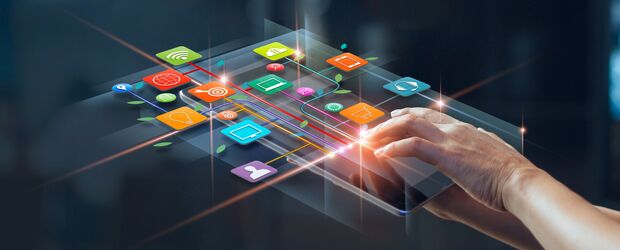 Many processes in production still run conventionally. And that for a good reason, because direct communication between people on the Internet the "shop floor", cannot be replaced so easily by looking at a display - unsuitable or badly prepared data can under certain circumstances even reduce the view of Falsify processes and problems.
Nevertheless, there is also an increasing desire among production employees to be able to
and to have paperless access to relevant, up-to-date information everywhere. Challenge
and opportunity is now to achieve better problem solutions and production results
while at the same time optimally utilizing the available technical possibilities
employees even better and, ideally, by having more fun with the work, the employees
of the work also increases the motivation of the employees. On the basis of a practical example
Showed you how all this can be used for project plans, process monitoring, faults, CIP measures
or time recording up to the posting of orders could look like.

Finally, you have the opportunity to share your experiences and thoughts with
Exchange professional colleagues from the other member companies and the speakers.

Welcome, introduction, nice to know
Alexander Kohl, VDMA Austria

Lecture Digital Shopfloor Management
Felix Prumbohm, VDMA Business Advisory

Digital shop floor management per app
Marius Müller-Segers, Managing Director HeyDo-Apps GmbH


Jetzt anmelden!
Sie sind für diese Veranstaltung noch nicht angemeldet.