lun. 22.07.2019 10:00 - 12:00 Uhr
mbw, München
Jahrespressekonferenz VDMA Landesverband Bayern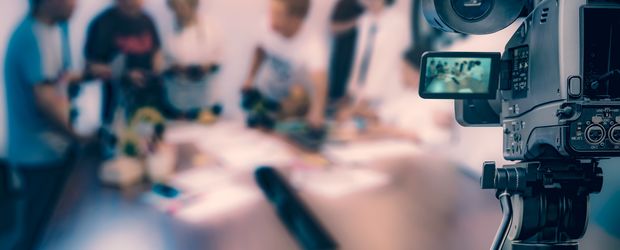 The annual press conference of the VDMA Bavarian Association will take place on 22 July 2019 in Munich.
More and more companies are uncertain about the current framework conditions. Investments will decline accordingly. The VDMA has reduced its Germany-wide production forecast for 2019 to +1 percent. At -8 percent, incoming orders in the first third of the year fell far short of expectations compared with the previous year.
In times of economic weakness, it is essential to at least create good framework conditions for Bavarian mechanical engineering companies. The search for skilled workers and their further training in times of digitalisation is still a great challenge for many companies, especially in rural areas. The same applies to the best possible Internet supply.
Claudia Haimer, Chairwoman of VDMA Bayern and Managing Partner of Haimer GmbH in Igenhausen, and our Managing Director Mr. Elgar Straub will provide detailed information on these topics at the annual press conference 2019 of VDMA Bayern
When: Monday, 1 July 2019, 10.00 a.m
Where: hbw - Haus der Bayerischen Wirtschaft, Max-Joseph-Str. 5,
80333 Munich, Germany
We will also broadcast the press conference as a live stream via <font color="#ffff00">-=https://www.ims-cms.net/pub/27571/180704=- sync:ßÇÈâÈâ are transmitted. You can also use the above link to ask questions online, which will be answered on site by the speakers.
Jetzt anmelden!
Sie sind für diese Veranstaltung noch nicht angemeldet.